Most people share their end of year roundup during late December when everyone is too full of cake to read. Now you're back in the saddle, here's our roundup of everything the Bennett Institute threw out into the world over the previous 12 months!
OpenPrescribing
OpenPrescribing.net went from strength to strength, with over 135,000 unique users last year. We now have over 80 measures of prescribing safety, efficacy and cost-effectiveness and have been working on new types of measures and alerts to identify "outlier" prescribing, such as with zuclopenthixol. In 2019 we also: launched new dashboards and bespoke alerts for every single primary care network (PCN), sustainability and transformation partnership (STP), and NHS region; upgraded the Analyse page to support more organisations with bespoke medicines queries; and developed tools to help solve the problem of Ghost Branded Generics which cost the NHS an extra £11.6million per annum but has massively reduced during 2019.
OpenPathology
In 2019 we were delighted to obtain some funding for OpenPathology.net which aims to do for blood tests what OpenPrescribing did for medicines. We have toiled hard this year, setting up the infrastructure and data processing, negotiating and obtaining access to data, and creating an exciting detailed dashboard. While we continue to finalise our pilot for a full launch, on OpenPathology.net you can find blogs describing our insights and sign up to our newsletter for updates.
Research Integrity
2019 saw a number of key milestones for our research integrity work. The EU and FDAAA TrialsTracker continue to publicly document which trials are reporting under European and US guidelines; we highlighted unreported trials in the BMJ; saw the publication of the COMPare project (here & here); and advocated for researchers to share their analytic code. Our work has had a major policy impact in the UK as the Commons Science and Technology Select Committee used our data in letters to UK universities and NHS Trusts about their trial reporting, and then followed up to ensure accountability. Our research paper on failure to comply with the FDA requirements to report trials onto clinicaltrials.gov was published in The Lancet. This was a good year in the battle to improve clinical trial reporting: make sure you sign up to the AllTrials.net campaign so we can all maintain the pressure!
Papers
As well as building useful tools for coalface clinicians we continue to publish traditional academic papers in high impact journals. All our traditional research can be read on our website and highlights from this year include:
We have loads more papers coming soon and we have chosen to preprint many of them on our research page. Sign up to our monthly newsletter and to get updates on our papers throughout the year.
Blogs
In 2019 we continued our popular blogging as it is a really good way of sharing analyses and short projects with the wider community for input, reuse and open discussion. We know there are lots of people out there working on NHS data for practical coalface uses, and we would really love to read more people blogs. Please send us your blogs or get in touch bennett@phc.ox.ac.uk if you would like to write a guest blog on our site like this one on high-dose dexamethasone. Our top 10 most read blogs of 2019 were: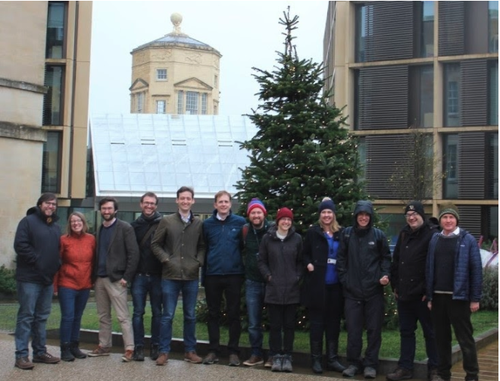 What's Next?
The future contains excitement. We will be promoting open analytic methods to the world, with teaching and advocacy, and we will shortly be launching a policy thinktank on better use of data and evidence. We will be championing best practice, and shining a light on important flaws. We have new projects to launch, a ton of new features, and a slew of new papers.
Our cause is just, and shall prevail!
Onward!