New "do not prescribe" measures on OpenPrescribing.net
At OpenPrescribing we pride ourselves on developing our tools in response to the needs of our users. Last week NHS England announced a new "Do Not Prescribe" list for consultation. Within an hour we made graphs showing every GP practice's prescribing of these items. You can drill down to CCG level, and then practice level.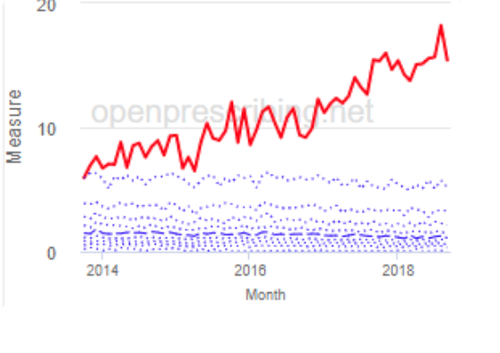 We hope that this data will be useful for clinicians and CCG pharmacists to identify where there is most room for improvement, or change. Or, to drive discussion about agreement on the guidance.
Explore the data here and see our blog for more details!
USER TIP: Saving charts from OpenPrescribing
We like the data we provide via OpenPrescribing to be shared to make sure that everyone gets the benefit of all the useful information (please give us a mention though!). We sometimes get asked how to grab the charts from the website.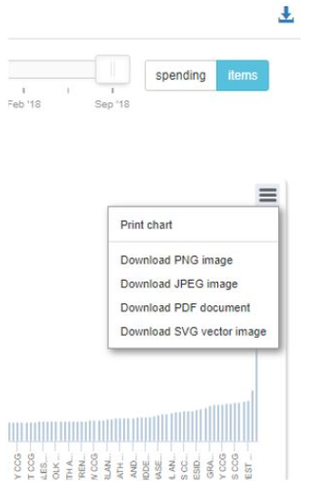 When you perform an analyse search you can download the resulting charts using the menu button at the top right (see screenshot).On our dashboard pages, we're working on a way to make this possible, but in the meantime the easiest way is to use the screenshot or snipping functions on your machine:
On Windows 7 and above, you will find the "Snipping tool" in your start menu which allows you to quickly take an image of any part of your screen to be pasted or saved.

On a mac, press "Command-Ctrl-Shift-4" to copy the selected area directly to your clipboard to be pasted.
Please get in touch if we can help with any aspect of using the site.
Price Concessions Calculator
We are starting to see an increase in price concession costs again. We have developed a "price concessions cost calculator", which includes an estimate and graph of the additional costs at practice, CCG and national level, and, like our tariff viewer, is updated on a daily basis. We even estimate where there's no prescribing data available. We just need to make a couple of tweaks, but will release it on the website soon — and we'll let you know when it's gone live.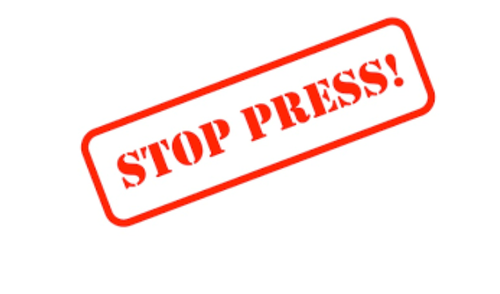 Limitations of NHS England prescribing data
The data that drives OpenPrescribing is described briefly in our FAQ. It is supplied by NHSBSA and NHS Digital, and a few other sources. Although this data can tell you lots of useful things, it's important (sometimes vital) to understand its limitations. We've shared them in a new blog, so you can take them into account when carrying out analyses.
Lyrica (pregabalin) second-use patent ruled invalid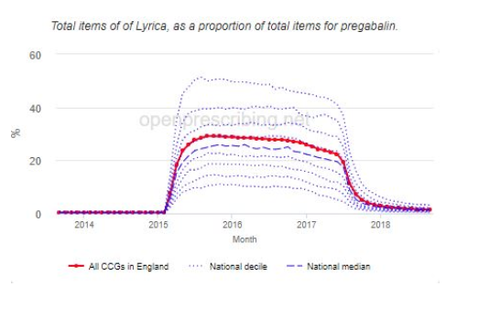 We have previously written about the impact on the NHS of the second medical use patent for the use of pregabalin. After the original patent expired for epilepsy and generalised anxiety disorder, GPs were told to prescribe the branded rather than generic form of this drug when used for neuropathic pain, resulting in excess costs to the NHS of up to £500m.
This patent has now been ruled invalid by the Supreme Court, and there may be claims against Pfizer towards the excess prescription costs to the NHS. Read the official ruling and press summary here or check out this summary from our honorary team member, lawyer Darren Smyth here.
You can also explore how much pregabalin is prescribed as Lyrica on OpenPrescribing.
In case you missed it
RCGP Conference in Glasgow: The Bennett Institute team led a workshop demonstrating OpenPrescribing.net and Ben Goldacre gave a rapid-fire plenary lecture: you can watch his talk here and see his slides here.
OpenPathology project: Take a look at the OpenPathology.net holding website, and please get in touch if you're interested to collaborate or have specific user-needs that you would like addressed.
OpenPrescribing comes to you: If you are running an event for doctors, pharmacists, nurses or anyone interested in using data to improve care, please contact us at feedback@openprescribing.net and Brian, one of our pharmacists, will try to get your event.
Prescribing data update!
We've updated OpenPrescribing with September's data. Head over to openprescribing.net to see more
Remember to check out our new All-England dashboard while you're there!
Fines pass $1billion on our FDAAA trials tracker
Our FDAAA TrialsTracker now shows fines in excess of $1 Billion could have been collected for unreported trials in violation of the FDAAA 2007. There has been no indication that the FDA has issued a single fine to date.

Sign up
You can sign up to receive the newsletter on openprescribing.net