Authors:
Posted:
Categories:
Earlier this week NHS England announced a new "Do Not Prescribe" list for consultation.
Within an hour we made graphs showing every GP practice's prescribing of these items. You can drill down to CCG level, and then practice level.
We hope that this data will be useful for clinicians and CCG pharmacists to identify where there is most room for improvement, or change. Or, to drive discussion about agreement on the guidance.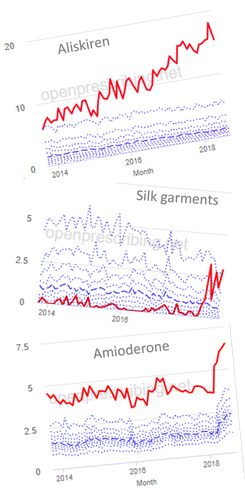 The majority of spend in the last 12 months was on the test strips and insulin pens, followed by bath emollients.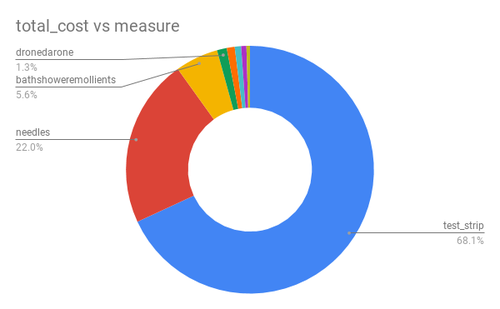 However, our charts show a high level of variation between CCGs and practices on many of these items.
You can browse all of the measures and explore data for any CCG and practice here.
You can read more of Ben's thoughts from his twitter thread, compiled here.