Authors:
Posted:
Categories:
Price Concessions - February
The Pharmaceutical Services Negotiating Committee (PSNC) have released 3 sets of price concession price lists for February 2018. Once again, the total amount for England for the month has reduced: we've estimated the impact as £9.37 million for February 2018, although this is based on December 2017 data (the latest available at time of writing), and is therefore likely to reduce slightly (as February has fewer days).
The total for 2017-18 so far is £308.7 million, although the further impact is probably greater as some formerly low-cost generics are not considerably more expensive. For example levetiracetam 1g tablets, used in epilepsy, were £5.49/60 in July 2017, and in January 2018, following a spell as a price concession, increased to £36.07/tablets.
Go to the full blog here.
Don't forget that our Drug Tariff and Price Concessions viewer is freely available here, and is updated on a daily basis!
As always, let us know your thoughts via email at feedback@openprescribing.net, on Twitter or on our Facebook page.
Welcoming our new Bennett Institute team member, Darren Smyth: a lawyer!
Here at the Bennett Institute we are a truly multidisciplinary team: clinicians, academics and software engineers, working together to produce tools, as well as papers. We are delighted to welcome a new member to our posse:Darren Smyth is a UK and European Patent Attorney, and partner in the intellectual property law firm EIP, with a DPhil in synthetic organic chemistry from Oxford. You can read his Bennett Institute bio here, and his EIP bio here.
We first worked with Darren for our pregabalin papers (a small part of this work is previewed in our preprint here, with much more to come soon). We are now collaborating on an exciting new project involving clinical trials transparency in the UK and EU.
Read the full blog here.
New CCG Mergers coming soon!
We are aware that a number of CCGs will be merging for the new financial year, and so we are working behind the scenes to make sure the data we present will still appear perfectly when this happens (data for April should be available in late June). You can read more on how we handle CCG mergers and practice membership changes in our FAQ. We soon hope to be able to present data by STPs as well.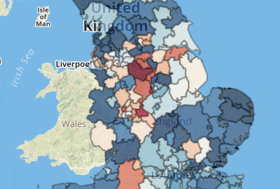 OpenPrescribing featured on CCG webpage
We are pleased to see that @IslingtonCCG's own webpage links directly to the Islington CCG dashboards on our OpenPrescribing.net. This is a great demonstration of a NHS CCG having a clear, lived commitment to transparency, open data, and accountability. Bravo!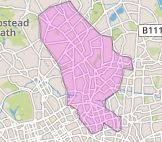 Prescribing data update
We've updated OpenPrescribing with January's data. Head over to www.openprescribing.net to see more.
In other news
OpenPATHOLOGY.net - Under Development
We are working on a brand new avenue for open data analysis for the NHS, and the first paper from this project has already been published. Email us to get involved and shape the project if you're interested!
Hospital Trust COI investigation
We recently investigated conflict of interest (COI) disclosures from NHS Hospital Trusts by making an FOI request to each one. Our paper on this has now been published. You can also explore the disclosures made by each hospital on this website.
Sign up
You can sign up to receive the newsletter on www.openprescribing.net